Testimonials
We have a reputation in the building industry that is second to none for our service and quality of work.
We are proud of the letters and testimonials we receive from satisfied customers concerning the personal service they received and professionalism of our trades people.
Ardrossan Medical Centre
Yard Builders has recently completed major extensions and alterations at the Ardrossan Medical Centre.
Choosing a builder is a difficult task, but my experience in this case was a positive one. Tony Yard obviously has extensive experience as a builder and the work was completed to a good standard.
There was good communication throughout the project and the numerous matters that inevitably crop up during construction were addressed and resolved satisfactorily.
Based on my experience, I can recommend this builder as a competent and reliable tradesman.
Not only was Tony pleasant to deal with, but the work was completed in a speedy timeframe and with minimal disruption to our ongoing services, which was an important factor for us.
Victor Hibovesky
Practice Manager
Riverland Christian School - Commercial reference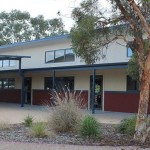 Dear Tony and Debbie,
I am writing to thank you for the fantastic work you did for us in building our new classrooms. Two years down the track, we are still so proud of the quality and detail you put into the project. The fit and finish continues to impress all our prospective families.
I particularly appreciate the way you listened to our ideas, and were flexible throughout the project. I always felt that you were working with us to achieve the vision we are aiming for.
I also felt you were always offering us honest and practical advice that reflected our particular needs for the school environment.
The effect on our school was transformative and visitors still think the whole school is brand new.
Kind regards
Matt Paterson
Principal
St Albert's Catholic School, Loxton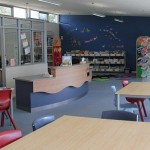 My name is Jason Mittiga and I am the principal of St Albert's Catholic School, Loxton.
Yard General Builders have worked extensively at our school refurbishing two classroom, building a multi-purpose library and building an outdoor stadium.
These projects were over a million dollars and I was always informed of progress works and kept up to date with all happenings associated with the buildings.
Tony and his workers have been nothing short of brilliant. Their workmanship is first class and I have been extremely impressed by their attention to detail and their professionalism. The workers are always prompt and conduct themselves well, this is extremely important to me as we have school children present whilst they are working. Anytime services had to be disconnected we would be informed the day before to prepare our children for the disruptions.
Tony was very good on follow up jobs to be done and attended all meetings with architects, project managers and CEO staff from Adelaide.
I would have no hesitation whatsoever in recommending Yard general Builder and in doing so I have used them on 2 more occasions to do little jobs around the school since our major redevelopments.
Some builders have the reputation of not following up things and not returning calls. Tony is very prompt and provides a service that is professional and relational to the customer. As I am not a builder and know very little about the trade I found this very reassuring and valued being kept in the loop and spoken to with respect and dignity.
Regards
Jason Mittiga
Principal
St Albert's Catholic School
Mark Carter - First National Real Estate
To whom it may concern,
reference : Yard Builders
12 November, 2012
Through a referral, we contracted Yard Builders to totally renovate a bathroom in an Adelaide rental property.
It was pleasing to witness that the renovation was completed within the allocated time span, the actual account for services came under the quote and the property was left in a clean and neat manner.
Considering that we relied upon Yard Builders for initial suggestions and then implementation of these thoughts, the end result was a bathroom that met our expectations.
I would have no hesitation recommending Yard Builders as a building contractor, I am confident that any property and its internals will be respected.
You are more than welcome to contact me. (number available upon request)
Yours faithfully,
Mark A Carter